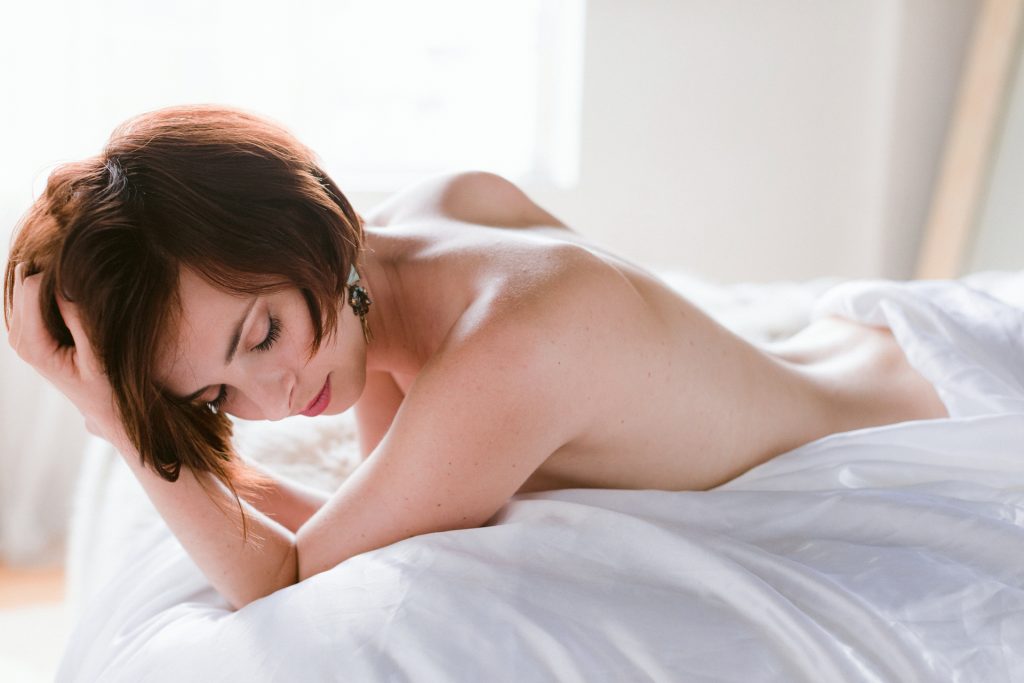 Q: What is included in your session fee? 
The session fee of $379 includes a pre-session consult, professional hair and makeup, a 30-minute session with Heather Elizabeth and then a separate viewing session to pick your favorite photographs that you will schedule for two weeks after your photo session. 
Q: How long until I get to see my photos? 
Your photos will be prepped and ready to reveal approximately two weeks after your session date.
Q: How do I select my favorite images? 
You will select your favorite images at your separate viewing session two weeks after your photoshoot. Come back into the studio to our reveal room to see your beautiful images and select your favorites. After we narrow it down to your MUST haves, we go over product pricing such as albums, wall art, and digital images. To see all product pricing click here. 
Q: How should I prepare for my shoot? 
My Ultimate Boudoir Guide provides my clients with so much information on prepping for their session. From wardrobe to hair and makeup to what to wear on the day of.  
Q: There is quite a range between pretty and risque on your site… do I have a choice?
YES! What is empowering about this experience is that it is all in your control on how you want yourself to be seen. In your pre-session guide and consult we go over what looks really appeal to you so that when it comes to your session I know exactly how I will photograph you in a way that you will love.  
Q: Where will my shoot take place?
Most of my sessions take place at my beautiful New York style loft studio located in Downtown Hayward.   
Some of my editorial style sessions are photographed on location for an additional fee.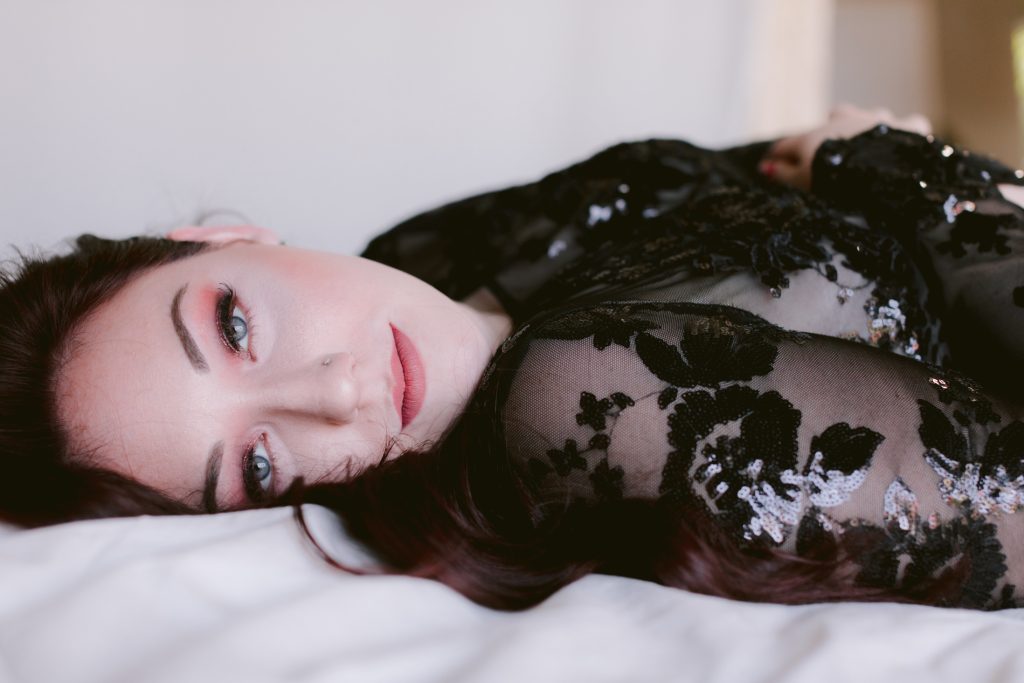 Q: I don't really want to be photographed half naked… but I still want you to take my picture so I can feel great! Can I still book a session?
YES! I offer empowerment portrait sessions as well. The same pricing and treatment, but we will focus more on beauty portraiture as well as fun outfits. 
Q: What should I wear? Do I bring anything?
This is the number one thing women stress about and I want to say that your wardrobe is the last thing you should worry about when it comes to this session! PHEW! Simple is best. Bring in pieces that you truly feel beautiful in and combined with my own wardrobe…you are going to look fabulous and have fun playing dress-up. Remember, there is always the popular "in the sheets" look that requires no wardrobe at all! I also have accessories in the wardrobe as well.
I do ask that all women bring a black bra and thong, as well as a nude bra, a favorite pair of heels and thong when coming in for their session. That is really all you need!
Q: Can I bring someone with me? 
We are all a little nervous when coming to our first boudoir session, and some moral support always helps! While you are prepping for your session and viewing you can have a guest. You can have a guest in the shooting space but I do ask that they remain there to support you but not to interrupt the session, as I will take care of any stray hairs, outfit malfunctions, etc. I do request that no partner/spouse in the room during your session. 
Q: How much should I expect to spend?
At Intimacy by Heather I do my best to accommodate the needs of all of my clients, so I have a variety of collections available. Collections range from $850-$2999. Basic Session Fee of $379 includes pre-session consult, professional hair and makeup, a 30-minute session with Heather Elizabeth and then a separate viewing session and no photos. All products are purchased at your viewing session ala carte and clients tend to love MORE photos than they expect and spend on average $1500. 
Payment Plans are available or you can pay all in full to get your beautiful products to you ASAP!
Q: Do you post my images online? 
By default all images are private and unless you give permission are destroyed upon final image delivery. I am so grateful to everyone who has let me share their images online to inspire others to have their own photographic experience.   
Q: Do you photograph couples? 
Yes! I love photographing couples. To ensure that I have enough time for both of you my couples sessions require the purchase of a collection.
Q: Do you have payment plans available? 
I believe all women deserve this kind of experience, so I have customizable payment plans to make that possible. Payments are automatic and set up on the day of your reveal and product purchase. 
Q: How much do you edit photos?
I do a minimal amount of editing to my images. Blemishes, bruises, tan lines, anything that will be gone within a few weeks' time edited out. If it is permanent, it generally stays unless you otherwise request.